March 13, 2018 — Carlos Fenollosa
Xataka is probably the biggest Spanish blogging company. I have always admired them, from my amateur perspective, for their ability to make a business out of writing blogs.
That is why, when they invited me to contribute with an article about the decline of Facebook, I couldn't refuse. Here it is.
Facebook se estanca, pero Zuckerberg tiene un plan: el porqué de las adquisiciones millonarias de WhatsApp e Instagram, or Facebook is stagnating, but Zuckerberg has a plan: the reason behind the billion dollar acquisitions of WhatsApp and Instagram.
Tags: facebook, internet, mobile
July 28, 2017 — Carlos Fenollosa
I'm starting a series of posts with a summary of the most interesting links I found. The concept of "social bookmarks" has always been interesting, but no implementation is perfect. del.icio.us was probably the closest to a good enough service, but in the end, we all just post them to Twitter and Facebook for shares and likes.
Unfortunately, Twitter search sucks, and browser bookmarks rot quickly. That's why I'm trying this new model of social + local, not only for my readers but also for myself. Furthermore, writing a tapas-sized post is much faster than a well-thought one.
Hopefully, forcing myself to post periodically —no promises, though— will encourage me to write regular articles sometimes.
Anyway, these posts will try to organize links I post on my Twitter account and provide a bit more of context.
While other friends publish newsletters, I still believe RSS can work well, so subscribe to the RSS if you want to get these updates. Another option is to use some of the services which deliver feeds by email, like Feenbox which, by the way may never leave alpha, so drop me an email if you want an invitation.
Nostalgia
RTVE, the Spanish public TV, has uploaded a few Bit a bit episodes. It was a rad early-90s show that presented video games and the early Internet.
On news
I quit reading news 3 years ago. A recent article from Tobias Rose-Stockwell digs deep into how your fear and outrage are being sold for profit by the Media.
@xurxof recommended a 2012 article from Rolf Dobelli, Avoid News. Towards a Healthy News Diet
LTE > Fiber
A veces estoy en casa y desactivo el wifi del móvil para navegar con 4G porque me falla el router o el internet. Quién nos lo iba a decir.

— Carlos Fenollosa (@cfenollosa) July 23, 2017
I was having router issues and realized how my cellphone internet is sometimes more reliable than my home fiber.
It seems to be more common than you'd think, read the Twitter replies! XKCD also recently posted a comic on this
Journaling
There was a discussion on Lobste.rs on tools to journal your workday, which was one of the reasons that led me to try out these roundup posts.
New keyboard
I bought a Matias Clicky mechanical keyboard which sounds like a minigun. For all those interested in mechanical keyboards, you must watch Thomas's Youtube channel
The new board doesn't have a nav cluster, so I configured Ctrl-HJKL to be the arrow keys. It gets a few days to get used to, but since then, I've been using that combination even when I'm using a keyboard with arrow keys.
Slack eats CPU cycles
Uso de CPU: Pycharm creando imagen de Docker. Dropbox sincronizando 3000 archivos. Slack haciendo absolutamente nada con la ventana cerrada. pic.twitter.com/D0UZK4oGv5

— Carlos Fenollosa (@cfenollosa) July 26, 2017
Slack was eating a fair amount of my CPU while my laptop was trying to build a Docker image and sync 3000 files on Dropbox. Matthew O'Riordan also wrote Where's all my CPU and memory gone? The answer: Slack
Focus, focus, focus!
I'm a brain.fm subscriber and use it regularly, especially when I'm working on the train or in a busy cafe.
musicForProgramming() is a free resource with a variety of music and also provides a podcast feed for updates.
Tags: roundup
April 22, 2017 — Carlos Fenollosa
The second post on this blog was devoted to screen and how to use it to make persistent SSH sessions.
Recently I've started using mosh, the mobile shell. It's targeted to mobile users, for example laptop users who might get short disconnections while working on a train, and it also provides a small keystroke buffer to get rid of network lag.
It really has little drawbacks and if you ever ssh to remote hosts and get annoyed because your vim sessions or tail -F windows get disconnected, give mosh a try. I strongly recommend it.
March 01, 2017 — Carlos Fenollosa
Digital Deli: The Comprehensive, User Lovable Menu Of Computer Lore, Culture, Lifestyles, And Fancy is an obscure book published in 1984. I found about it after learning that the popular Steve Wozniak article titled "Homebrew and How the Apple Came to Be" belonged to a compilation of short articles.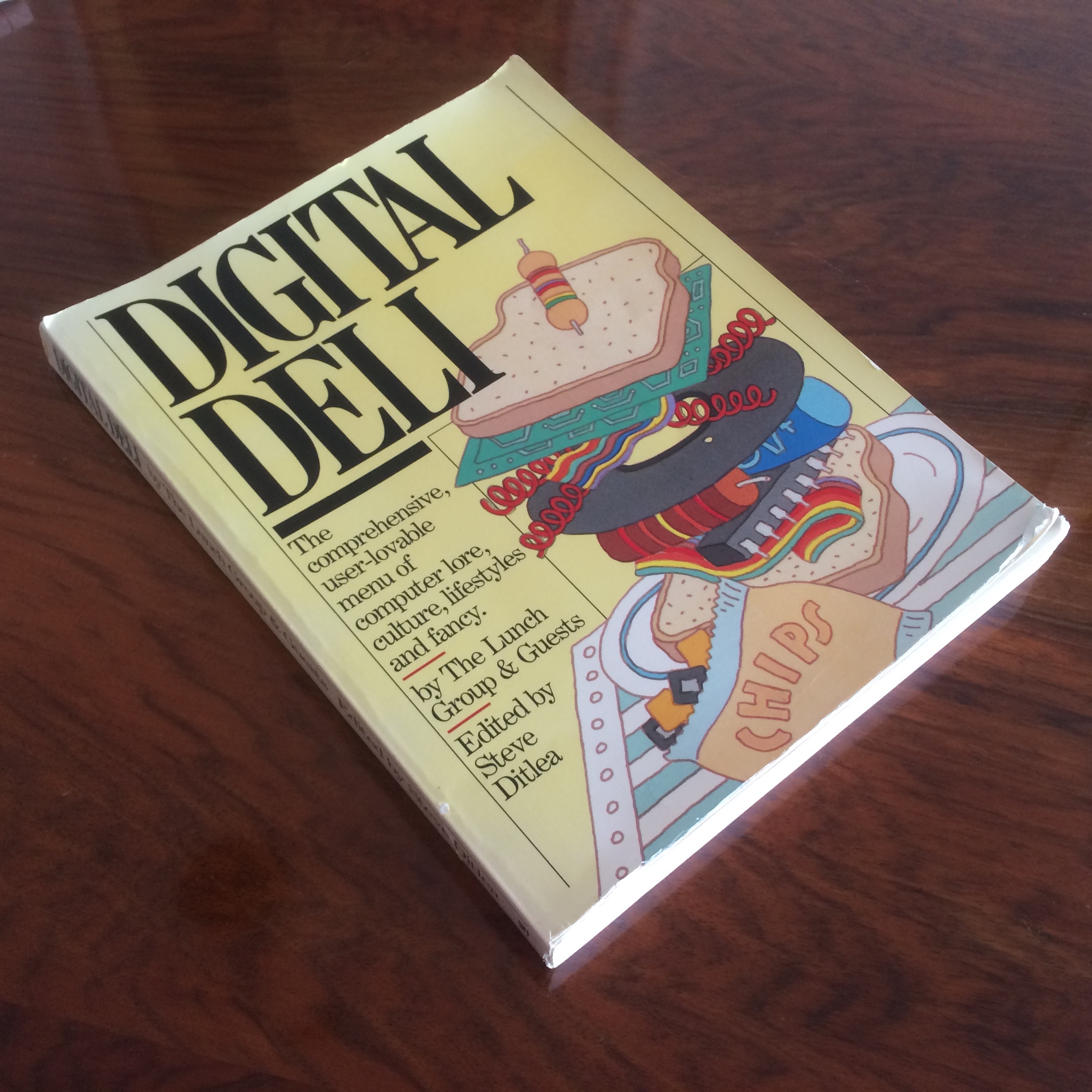 I'm amazed that this book isn't more cherished by the retrocomputing community, as it provides an incredible insight into the state of computers in 1984. We've all read books about their history, but Digital Deli provides a unique approach: it's written in present tense.
Articles are written with a candid and inspiring narrative. Micro computers were new back then, and the authors could only speculate about how they might change the world in the future.
The book is adequately structured in sections which cover topics from the origins of computing, Silicon Valley startups, and reviews of specific systems. But the most interesting part for me are not the tech articles, but rather the sociological essays.
There are texts on how families welcome computers to the home, the applications of artificial intelligence, micros on Wall Street and computers on the classroom.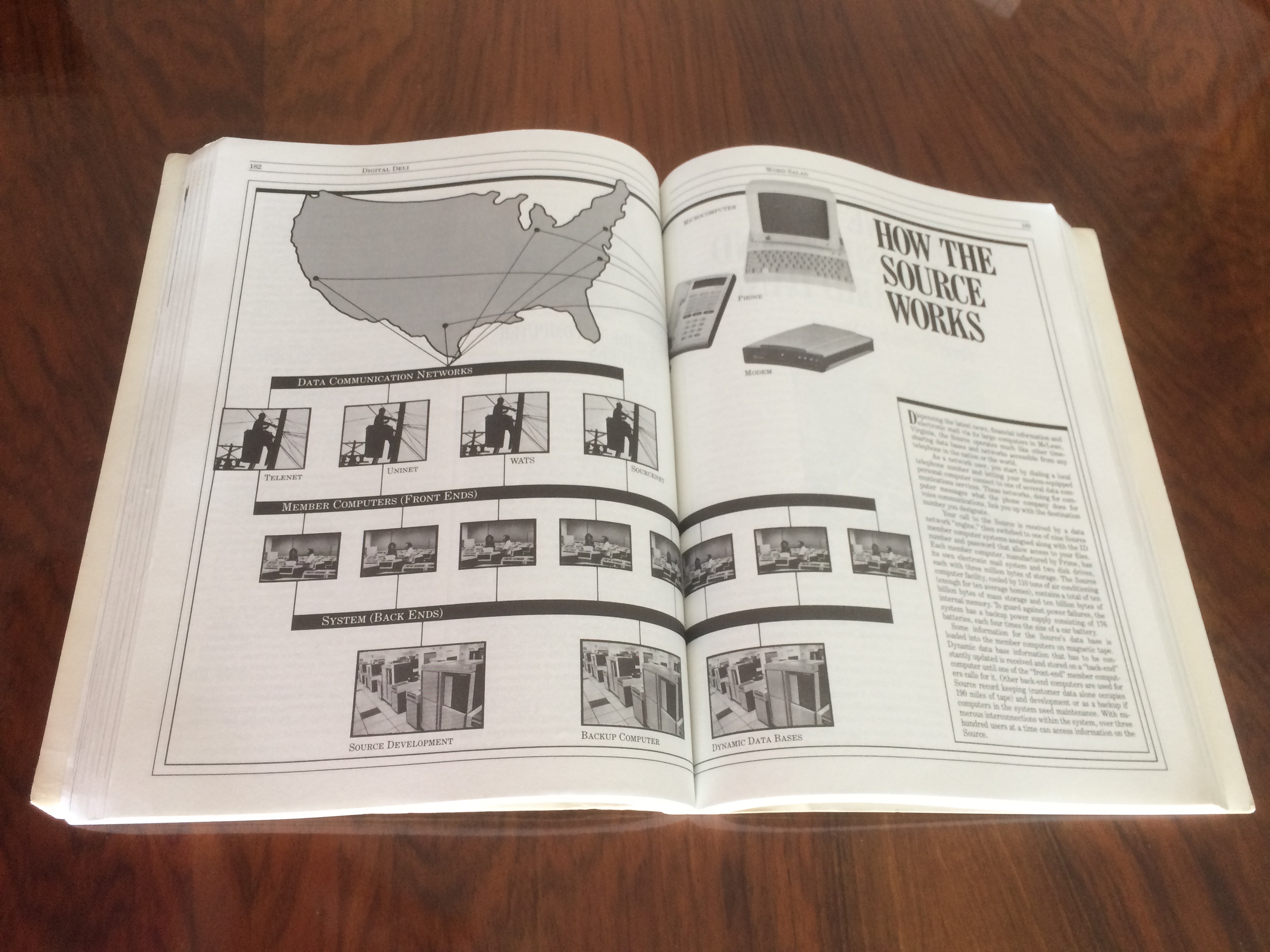 Fortunately, a copy of the book has been preserved online, and I highly encourage you to check it out and find some copies online
Besides Woz explaining how Apple was founded, don't miss out on Paul Lutus describing how he programmed AppleWriter in a cabin in the woods, Les Solomon envisioning the "magic box" of computing, Ted Nelson on information exchange and his Project Xanadu, Nolan Bushnell on video games, Bill Gates on software usability, the origins of the Internet... the list goes on and on.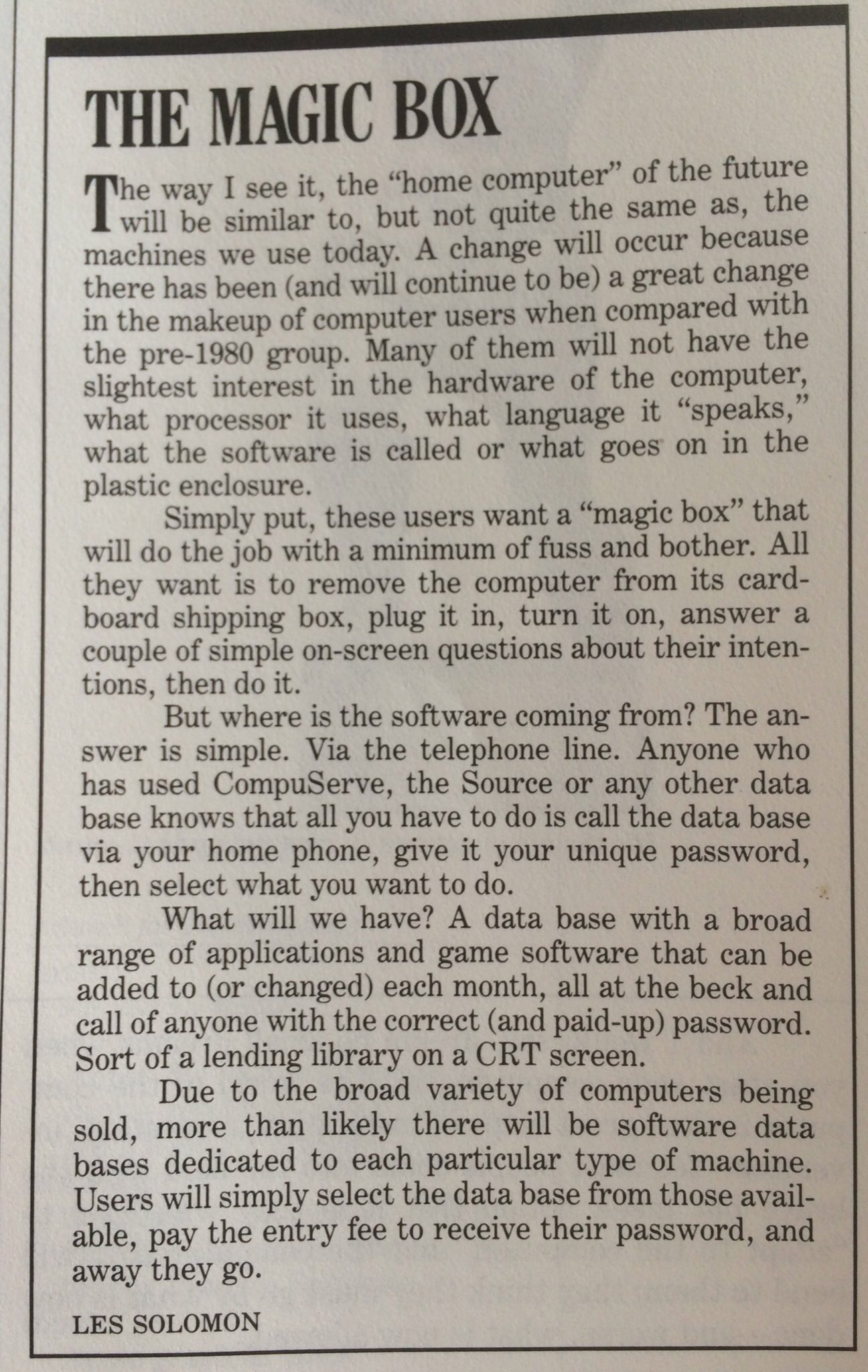 If you love vintage computing you will find a fresh perspective, and if you were alive during the late 70s and early 80s you will feel a big nostalgia hit. In any case, do yourself a favor, grab a copy of this book, and keep it as a manifesto of the greatest revolution in computer history.
February 24, 2017 — Carlos Fenollosa
It turns out that Cloudflare's proxies have been dumping uninitialized memory that contains plain HTTPS content for an indeterminate amount of time. If you're not familiar with the topic, let me summarize it: this is the worst crypto news in the last 10 years.
As usual, I suggest you read the HN comments to understand the scandalous magnitude of the bug.
If you don't see this as a news-opening piece on TV it only confirms that journalists know nothing about tech.
How bad is it, really? Let's see
I'm finding private messages from major dating sites, full messages from a well-known chat service, online password manager data, frames from adult video sites, hotel bookings. We're talking full HTTPS requests, client IP addresses, full responses, cookies, passwords, keys, data, everything
If the bad guys didn't find the bug before Tavis, you may be on the clear. However, as usual in crypto, you must assume that any data you submitted through a Cloudflare HTTPS proxy has been compromised.
Three take aways
A first take away, crypto may be mathematically perfect but humans err and the implementations are not. Just because something is using strong crypto doesn't mean it's immune to bugs.
A second take away, MITMing the entire Internet doesn't sound so compelling when you put it that way. Sorry to be that guy, but this only confirms that the centralization of the Internet by big companies is a bad idea.
A third take away, change all your passwords. Yep. It's really that bad. Your passwords and private requests may be stored somewhere, on a proxy or on a malicious actor's servers.
Well, at least change your banking ones, important services like email, and master passwords on password managers -- you're using one, right? RIGHT?
You can't get back any personal info that got leaked but at least you can try to minimize the aftershock.
Update: here is a provisional list of affected services. Download the full list, export your password manager data into a csv file, and compare both files by using grep -f sorted_unique_cf.txt your_passwords.csv.
Afterwards, check the list of potentially affected iOS apps
Let me conclude by saying that unless you were the victim of a targeted attack it's improbable that this bug is going to affect you at all. However, that small probability is still there. Your private information may be cached somewhere or stored on a hacker's server, waiting to be organized and leaked with a flashy slogan.
I'm really sorry about the overly dramatic post, but this time it's for real.
Tags: security, internet, news