February 08, 2020 — Carlos Fenollosa
🐲 For Tolkien fans 🔗
The Tolkien Meta-FAQ (RH, via usenet)
Usenet FAQs used to be a great source of information. I recently found the Tolkien Meta-FAQ and it is absolutely amazing.
🎨 Mario Paint tunes 🔗
Meet the musicians who compose in Mario Paint (5 min, via waxy)
Delightfully retro.
PS: There is a Mario Paint subreddit!
💣 Android remote code execution via Bluetooth 🔗
Critical Bluetooth Vulnerability in Android (CVE-2020-0022) (1 min, via @dethos@s.ovalerio.net)
On Android 8.0 to 9.0, a remote attacker within proximity can silently execute arbitrary code [...] as long as Bluetooth is enabled. No user interaction is required.
I wonder if there are exploits in the wild already. Walking around a big city infecting all phones in a 10-foot radius.
🤯 40 concepts for understanding the world 🔗
In 40 tweets I will describe 40 powerful concepts for understanding the world (5 min, via @paulg)
This thread is worth reading. It's better than most popular books about ideas, and much shorter.
📒 What they don't teach you in CS classes 🔗
The Missing Semester of Your CS Education (RH, via lobste.rs)
Over the years, we have seen that many students have limited knowledge of the tools available to them.

Common examples include holding the down arrow key for 30 seconds to scroll to the bottom of a large file in Vim, or using the nuclear approach to fix a Git repository (https://xkcd.com/1597/)
This is one of the best resources I have ever linked to.
You must learn these skills.
(Self plug: my own UNIX tools workshop slides)
🚂 Upscaling a 1896 film with AI 🔗
Someone used neural networks to upscale a famous 1896 video to 4k quality (5 min, via HN)
We already had this capability. Only that it required an enormous effort by experienced video editors.
In a few years movies will be created just by feeding a script to an AI.
🚗 Fake GMaps traffic jam 🔗
Google Maps Hacks (5 min, via @simon_deliver)
99 smartphones are transported in a handcart to generate virtual traffic jam in Google Maps. Through this activity, it is possible to turn a green street red which has an impact in the physical world by navigating cars on another route!
Devilishly genius!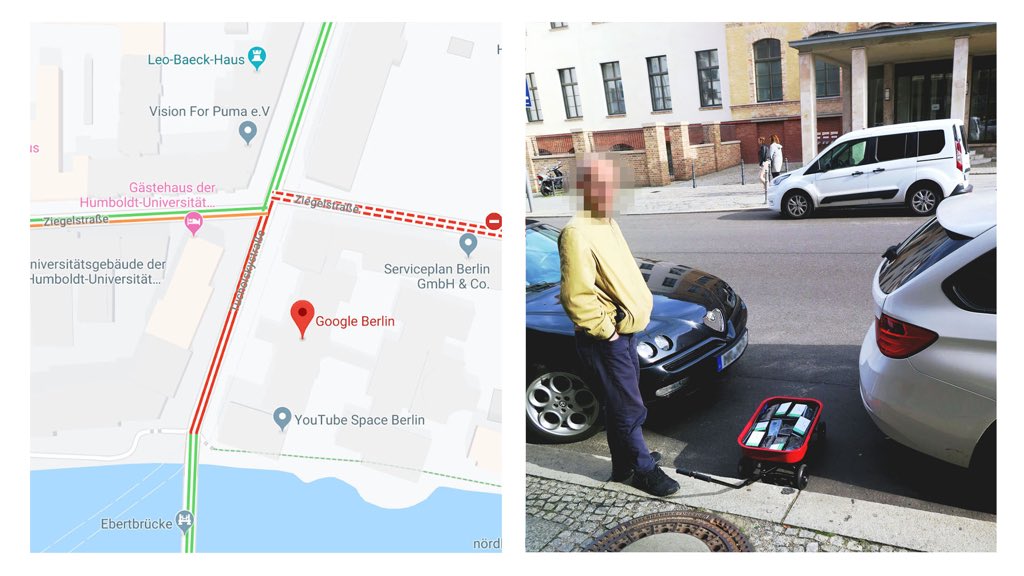 Tags: roundup